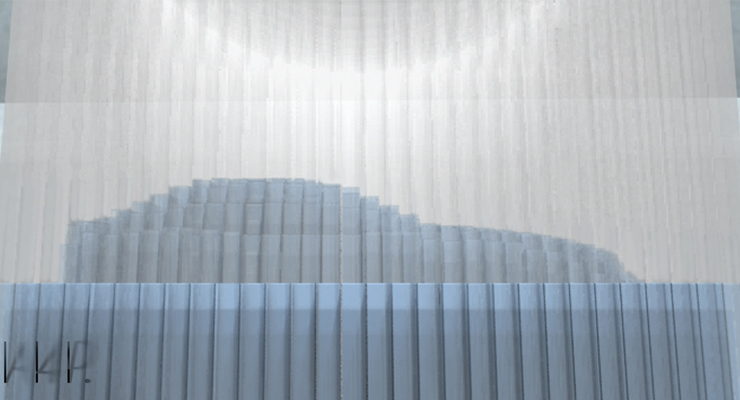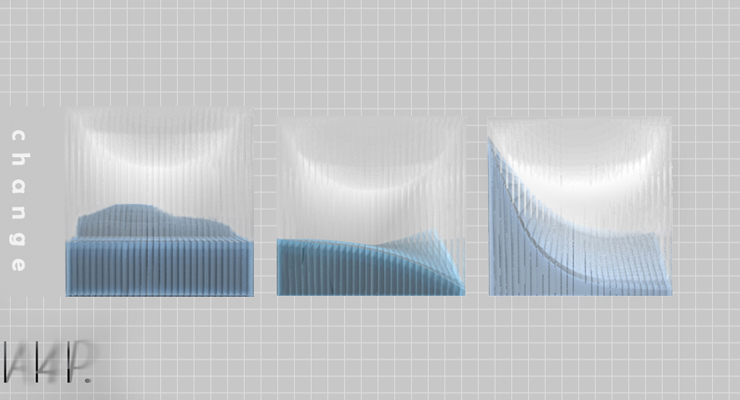 Designer / Hosans, idid, Myron, Simon

Design Team / A4P

Project / BAIC Motor Technical Center

Location / Beijing, CN

Materials / Acrylic pipeline, Water

Date / August 2011
After blending, whether it can be well versed in depends on the intelligence that is poured, which is similar to rolling water, sometimes surging while sometimes gentle. This work is a transparent cube made up of 900 square waterspout pipes that are closely placed. With the direction of the master control program, each glass water pipe has a particular water level to create various images with the everlasting soaring and demonstrating of 900 changable water columns which convey the humanity's wisdom.