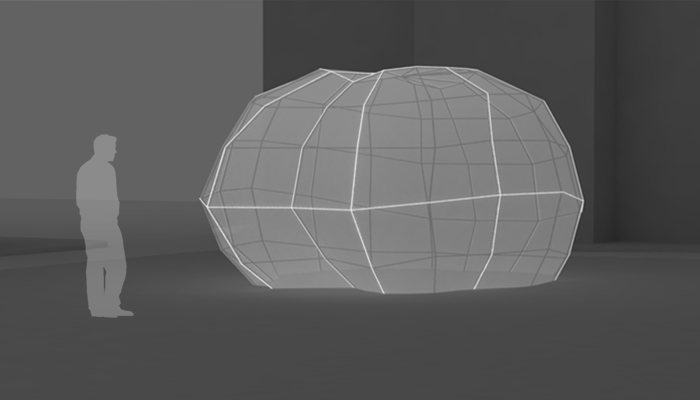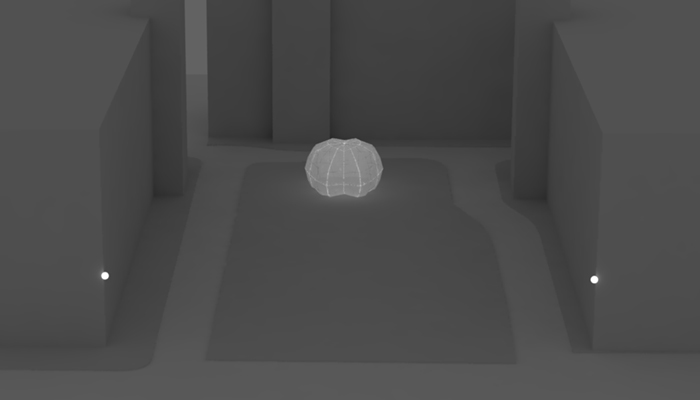 Designer / Chow Kimman

Design Company / Gogar Art (HK) Limited

Project / V12 Cultural and Creative

Industry Park

Materials / Single-track transmitting glass,

LED light bar (white), iron stand, projector,

camera and microcomputer

(with wireless network)

Dimensions / 5.5 x 5.5 x 3 m

Date / November 2012
This proposal is about setting a brain in the shape of cube at the center of the Park, and every cube shall be with an active scene. By setting cameras at the gate of the park we obtain these scenes, and such observations of the surroudings mean that the park is in a state of thinking. This kind of reflection comes from daily life, conveying a message that materials of creative ideas are drawn from every moment in life, and confirming the truth of "creation comes from life".