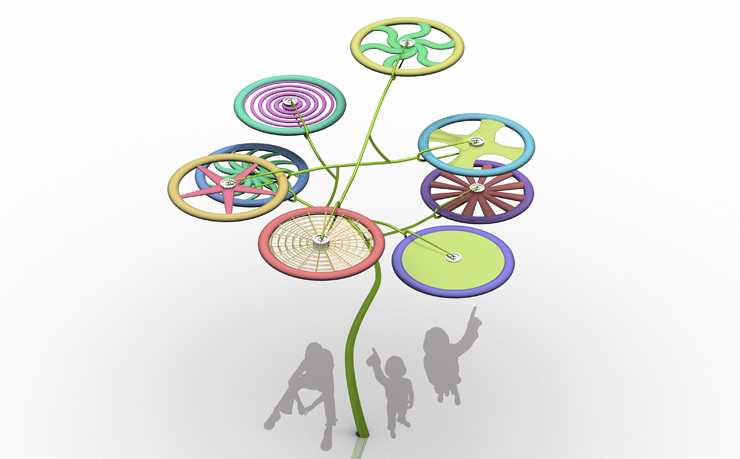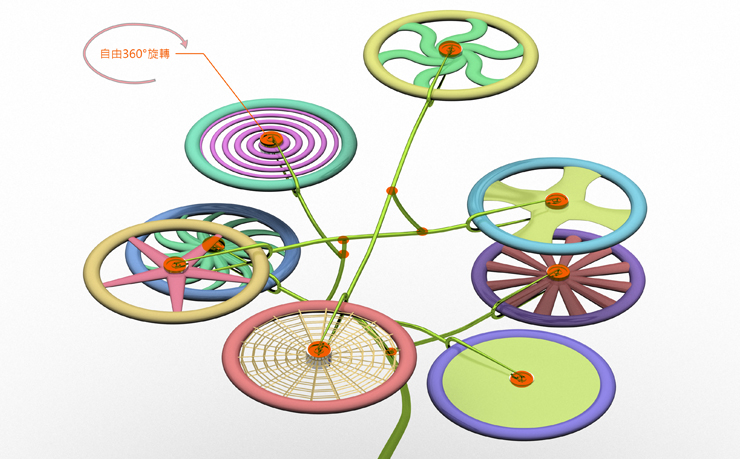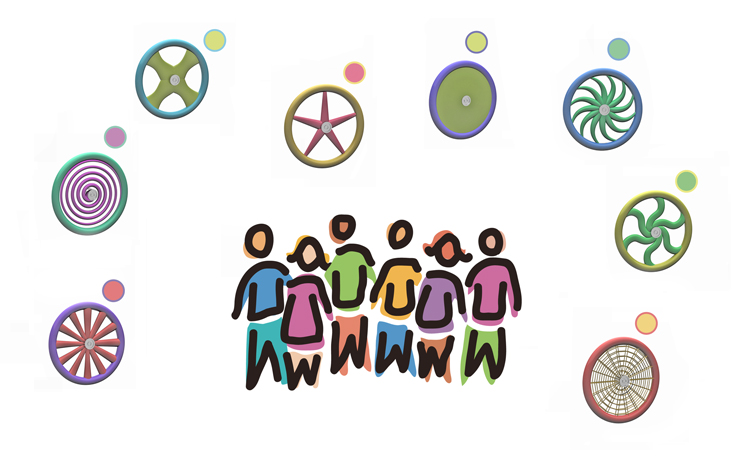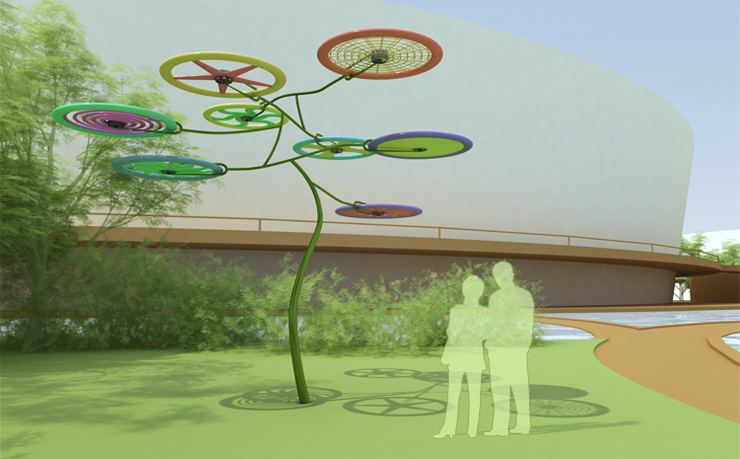 Designer / Chow Kimman

Project / The Town Park, Indoor

Velodrome-cum-Sports Centre

in Area 45, Tseung Kwan O

Location / HK

Materials / Steel, Stainless steel

Dimensions / 2.3 x 2.3 x 3 m

Date / March 2012
Tseung Kwan O Cycling venue is the first international competition standard venue in Hong Kong. This piece hopes to convey the international aspect of the venue. One can experience the joy of sport culture and raise the interest on sports. This piece of creation is a series of landscape interactive sculptures formed by various interactive wheels. The wheels rely on external forces, be it natural or human, for interaction and are different in shapes, colours and materials to represent a vibrant national awareness which is to bring friends from around the world to enjoy sports.
Demo Video