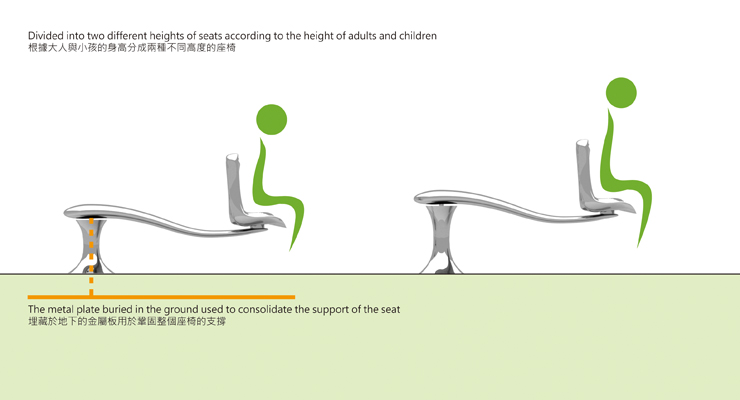 Designer / Chow Kimman

Project / The Town Park, Indoor

Velodrome-cum-Sports Centre

in Area 45, Tseung Kwan O

Location / HK

Materials / Steel, Stainless steel

Dimensions / 1.8 x 1.8 x 1 m (each)

Date / March 2012
This proposal is inspired by the peddles and chain wheels of bicycles. The seats are shaped as peddles, so that it is a piece of art as well as a piece of public facility. Interaction with the chain wheel part, which is rotatable, should allow the person to enjoy the competitiveness of a bicycle race implicit in the piece.
Demo Video