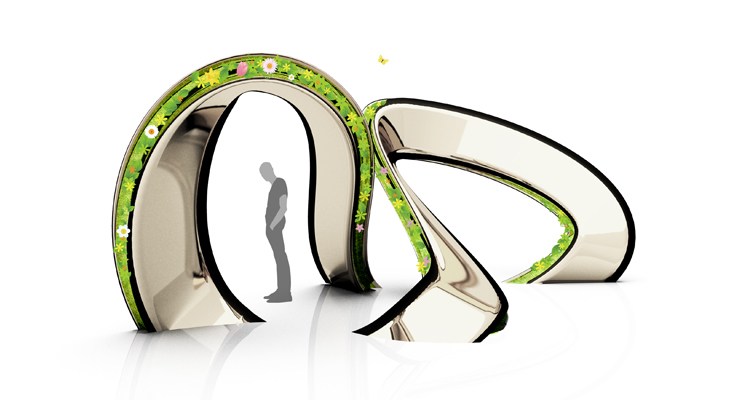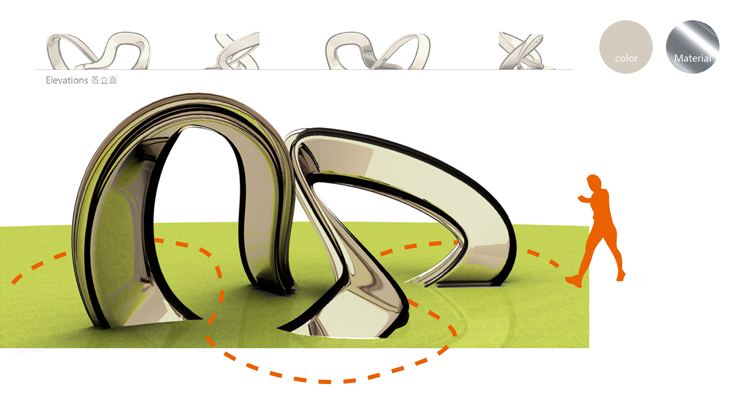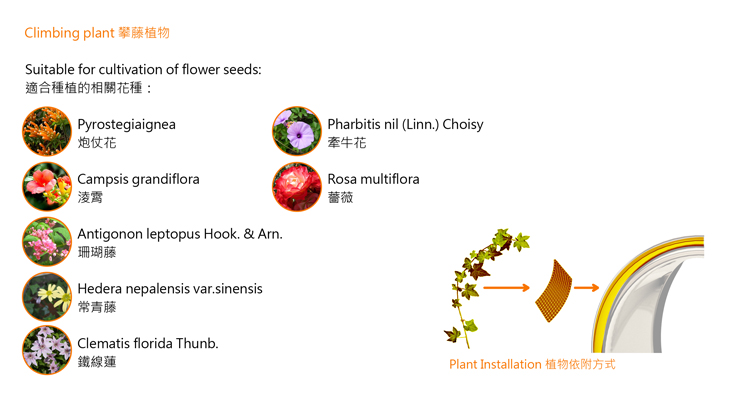 Designer / Chow Kimman

Project / The Town Park, Indoor

Velodrome-cum-Sports Centre

in Area 45, Tseung Kwan O

Location / HK

Materials / Steel, Stainless steel, Plant

Dimensions / 5 x 2.5 x 3 m

Date / March 2012
A Möbius strip (∞) extends from the ground in the shape of a sport band, signifying the infinite nature of sport. An interesting interactive space can be framed by the implicit ever changing structure and let the ones who interact with the piece to be inspired by its passion. Because of the thickness of the side of the band, there are notches where climbing plants can be cultivated and replaced according to seasons, themes or sport events. This shall liven up the place and convey the infinite and ever renewing spirit of sports.