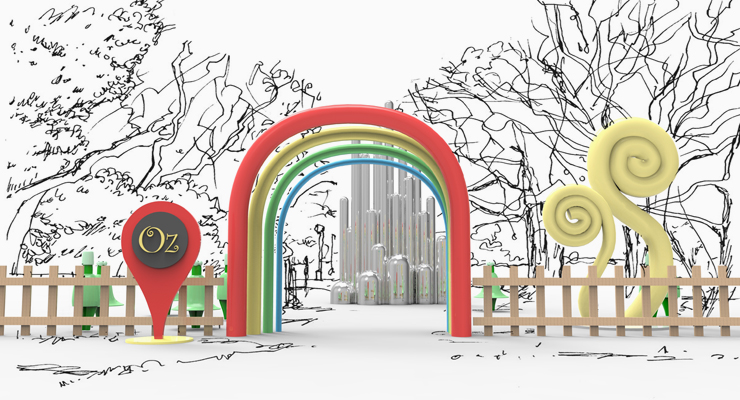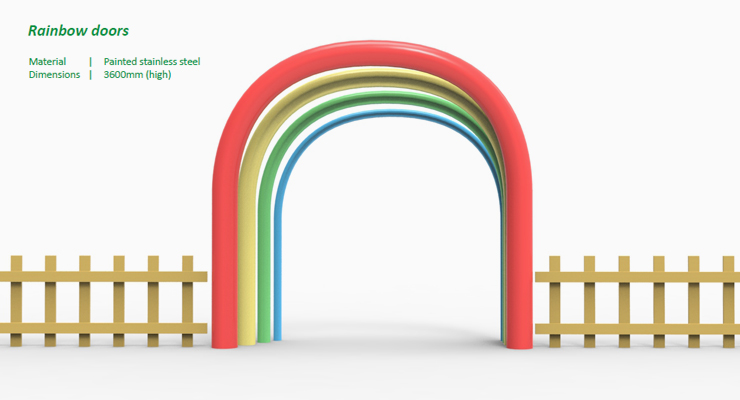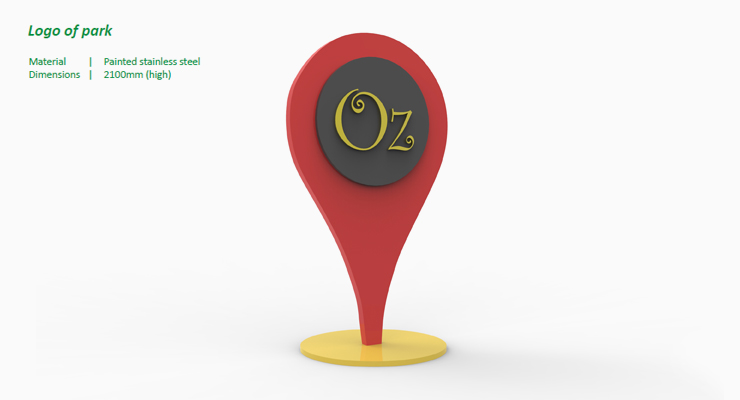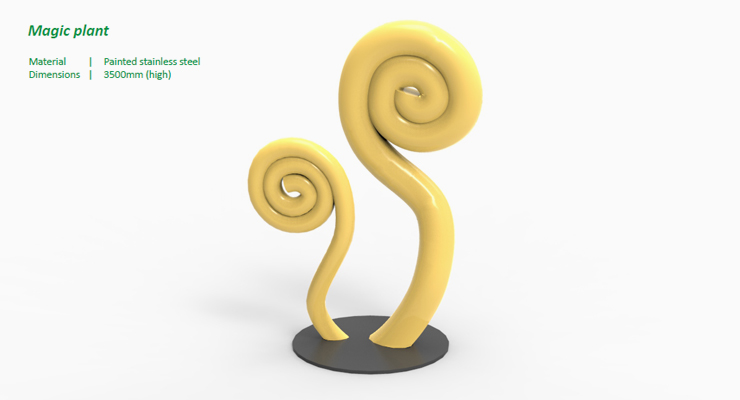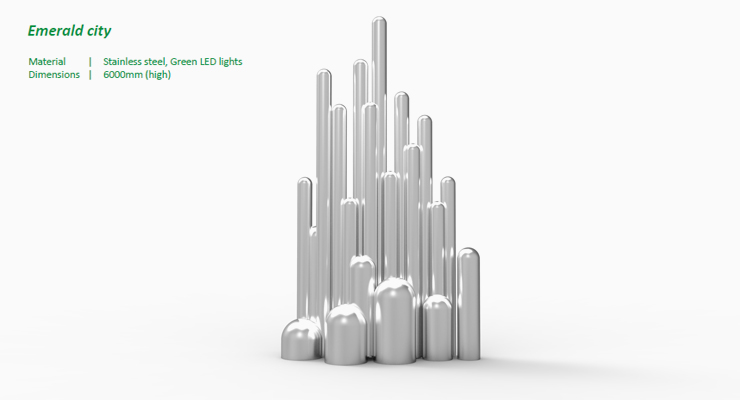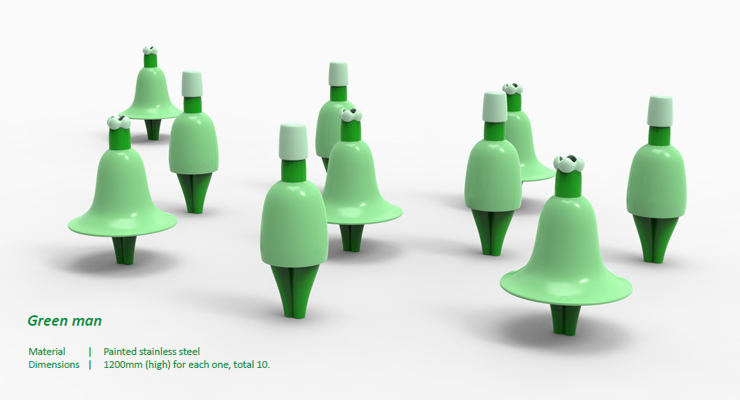 Designer / Zhou Jian-wen

Project / Barrowcliff Park

Location / North Yorkshire, UK

Date / October 2014
Background of project: Barrowcliff Park is soon to be transformed from a run-down playground into a vibrant and high quality park and play area for all ages. The improvement is the flagship project of Barrowcliff Big Local and will invest around £300,000 in this vital local facility.
The project entails a complete overhaul and redesign of the park and includes a toddler play area, junior play area, multi-sports ball court, landscaping, fencing, seating and a playful design throughout. A central theme throughout the design is "the Wizard of Oz".
Statement of proposal: I according to the requirement to design some playful sculptures.
I make a analysis through the movie of "the Wizard of Oz": Stage 1, over the rainbow reach wonderland. Stage 2, Look for the emerald city through the enchanted forest. Stage 3, Meet green man in the emerald city.
I didn't make several major role deliberately, leaving the role to the viewer. This will make the park feel more immersive to the viewer.