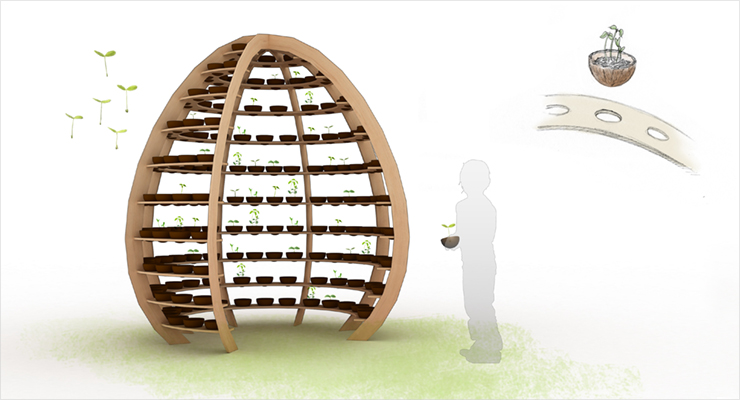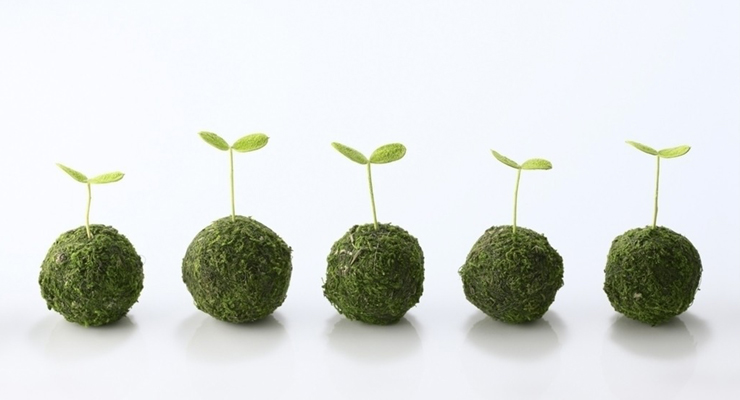 Designer / Zhou Jian-wen

Materials / Board, coconut shells, soil, seeds

Dimensions / 1.95 x1.95 x 2 m

Date / June 2013
"Raising" is:
1. Breeding;
2. Educating.
I hope that people can be educated through the way to breed life.
The seed is the origin of life, and life begins with a point. Summarizing the initial form of all things on earth is based on ovoid shape to create a temporary public space which has cultivation function.It is estimated that this room can contain 60 seeds at the same time, in the whole process of the seed cultivation, people can freely place or get the seeds they like and share the interesting stories about the seeds with friends.Through this simple and interesting interactive way, establish the emotions between people and seeds, and lay root of the awareness of "human beings coexist with nature" in one's heart so that the future ecological environment could be better improved.