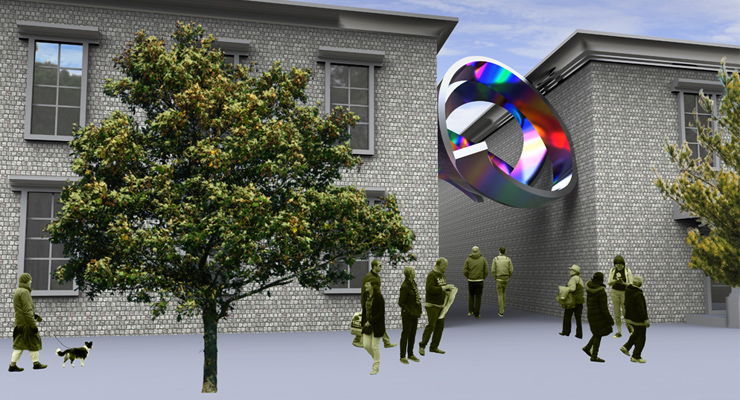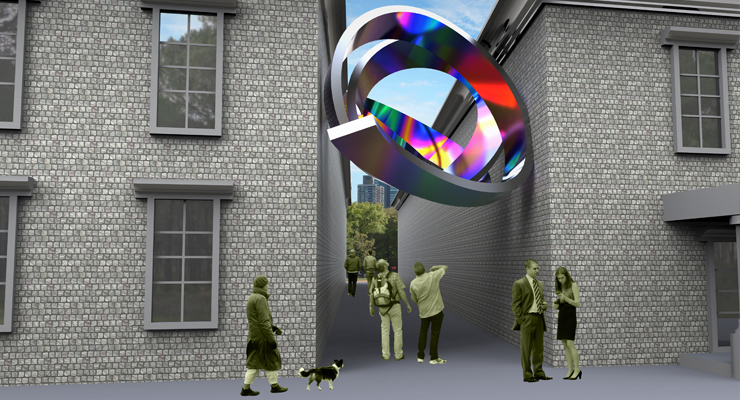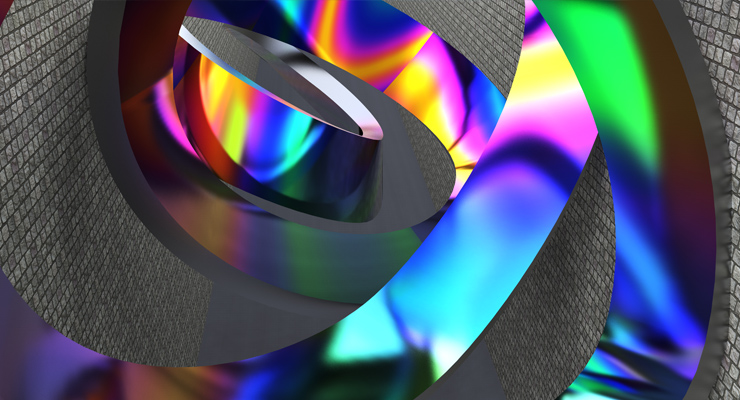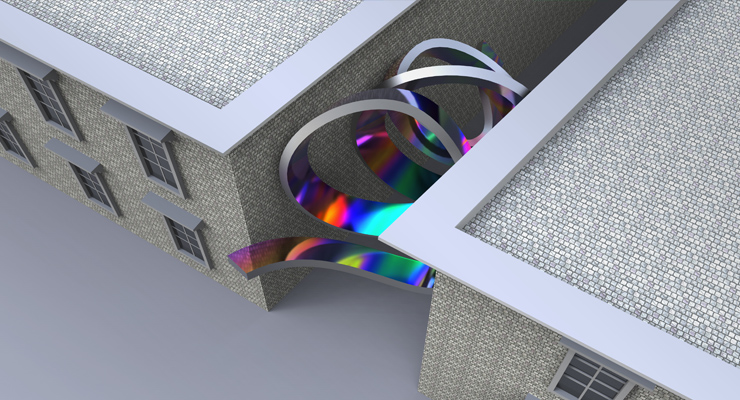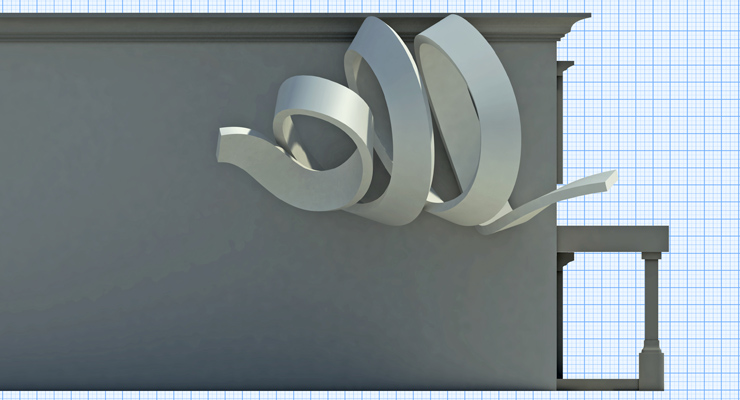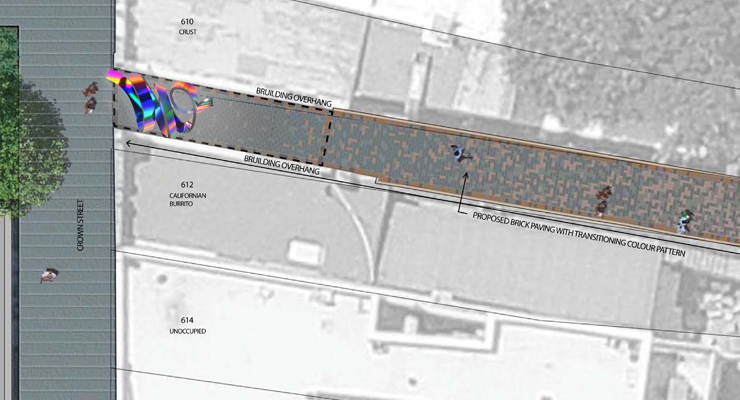 Designer / Zhou Jian-wen

Project / Crown Street Village Centre

Public Art

Location / Sydney, AU

Materials / Stainless steel

Dimensions / 10 x 5 x 5.5 m

Date / May 2014
Background of project:
Crown Street is one of ten local Village Centres identified in Sustainable Sydney 2030
*
. The Crown Street Village Centre is a dynamic place to live, work and visit – it incorporates a diverse array of retail, food and entertainment. Crown Street has a rich history and is used by a vibrant community with diverse backgrounds. The Crown Street public domain revitalisation creates an exciting opportunity to highlight both the civic and historic importance of the Crown Street Village Centre through the integration of public art.
Statement of proposal: I according to the requirements of project and the local history on conceived a bending and rotation of ribbon shape, use it to describe a unstable road, and commemorate the 'disgraceful state of the road' of historical event. Its surface using multicolor mirror of craft processing, and express psychedelic and dynamic of state. The whole sculpture will be active in the surrounding environment, it creates a unique visual experience, also creates a fantasy space.
* City of Sydney Public Art Program: Through the Sustainable Sydney 2030 Vision the City of Sydney has recognised its role in the creation of a sustainable, liveable, creative, vibrant city, and public art is an important way of achieving these goals. The City's City Art Public Art Program encourages artists to contribute to enhancing, defining and re-defining its built and natural environment. Public Art expresses Sydney's dynamic culture and unique identity in the public realm.