My work exhibited at "3 Venues exhibition", Sydney, Australia.
Dear Friends,

We are about to launch our first 3 Venue Exhibition in Sydney's CBD and invite you all to come and see the artworks of our members in the wonderful foyers of 3 different AMP buildings.

The Sculptors Society
NAB House 29 June – 17 July
255 George Street, Sydney
AMP Building 29 June – 7 August
50 Bridge Street, Sydney
Angel Place 29 June – 21 August
123 Pitt Street, Sydney
Hours: 8am – 6pm
Sculptor on duty: 10am – 3pm
Enquiries: Feyona van Stom
Proudly supported by: AMP CAPITAL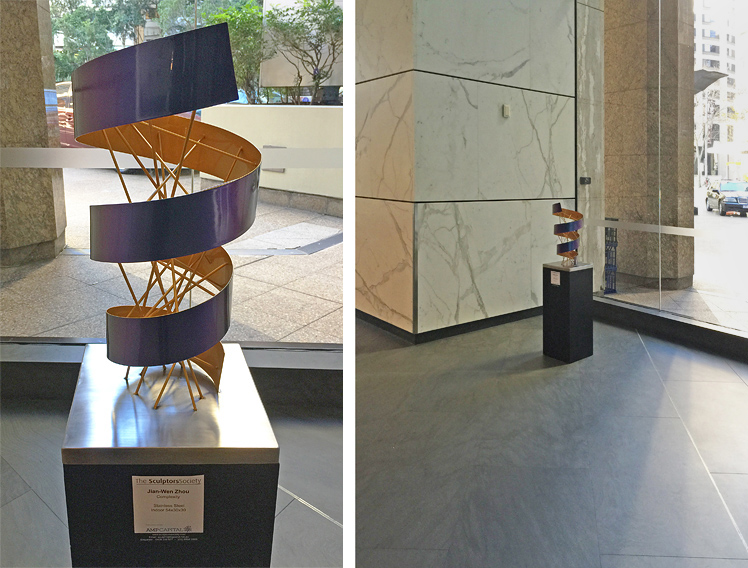 Complexity 1, Zhou Jian-wen
Photography © The Sculptors Society.

NAB House, 255 George Street, Sydney
Photography © Google Map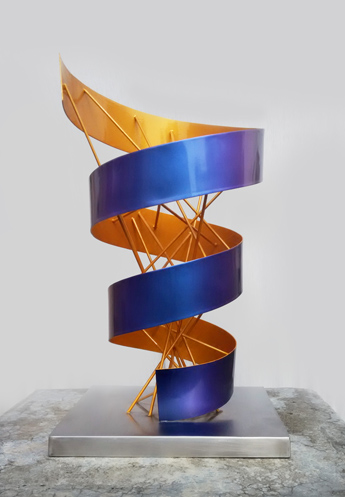 The Sculptors Society Bulletin (August 2015)
PDF of The Sculptors Society Bulletin (August 2015)