My work exhibited at "Incinerator Exhibition", Willoughby, NSW, Australia.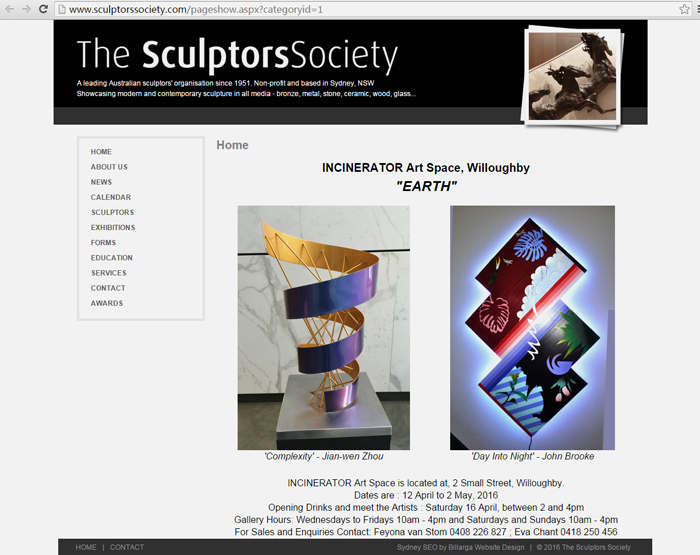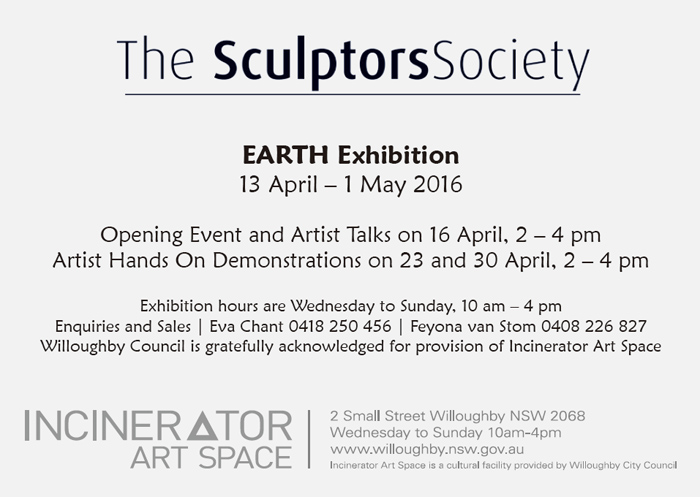 Start Date & Time: Wednesday, 13 April 2016 10:00 am
End Date & Time: Sunday, 1 May 2016 4:00 pm
Address: Incinerator Art Space, 2 Small St, Willoughby
Cost: Free
Description:
The Sculptors Society's third exhibition at Incinerator Art Space will present a dynamic mixture of ideas in bronze, clay, stone, metals and found objects in both realistic and abstracted form; all responding to the sculptors' ideas about either the earth we live on or the earth we come from.
Pop by for a hands-on look at how artists work. A sculptor will demonstrate techniques on Saturday afternoons. 16th, 23rd and 30th April from 2 – 4pm.
The Sculptors Society Bulletin (Mar-April 2016)