I'm honored to join the Sculptors Society.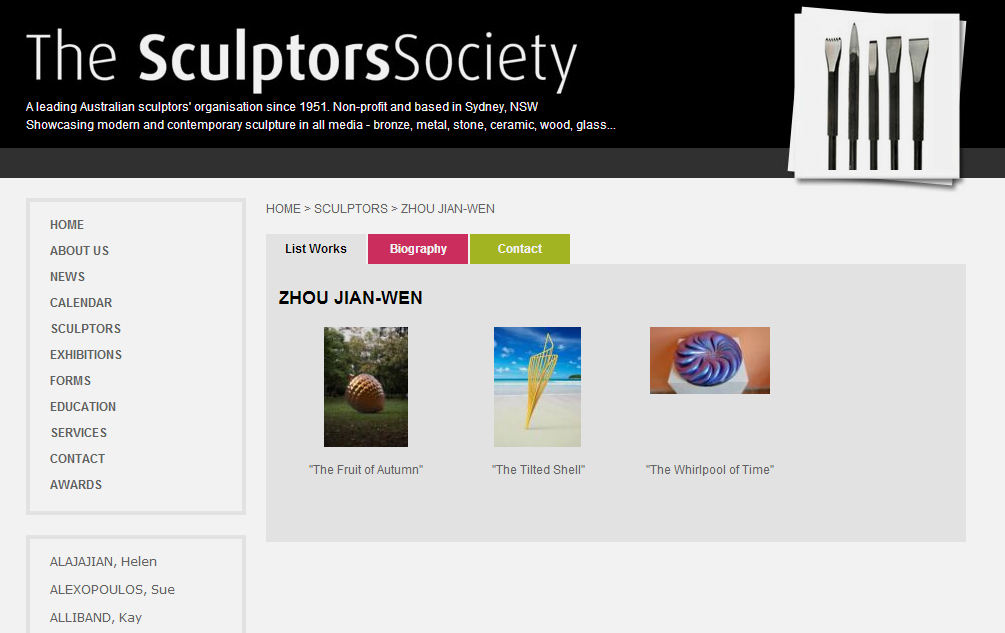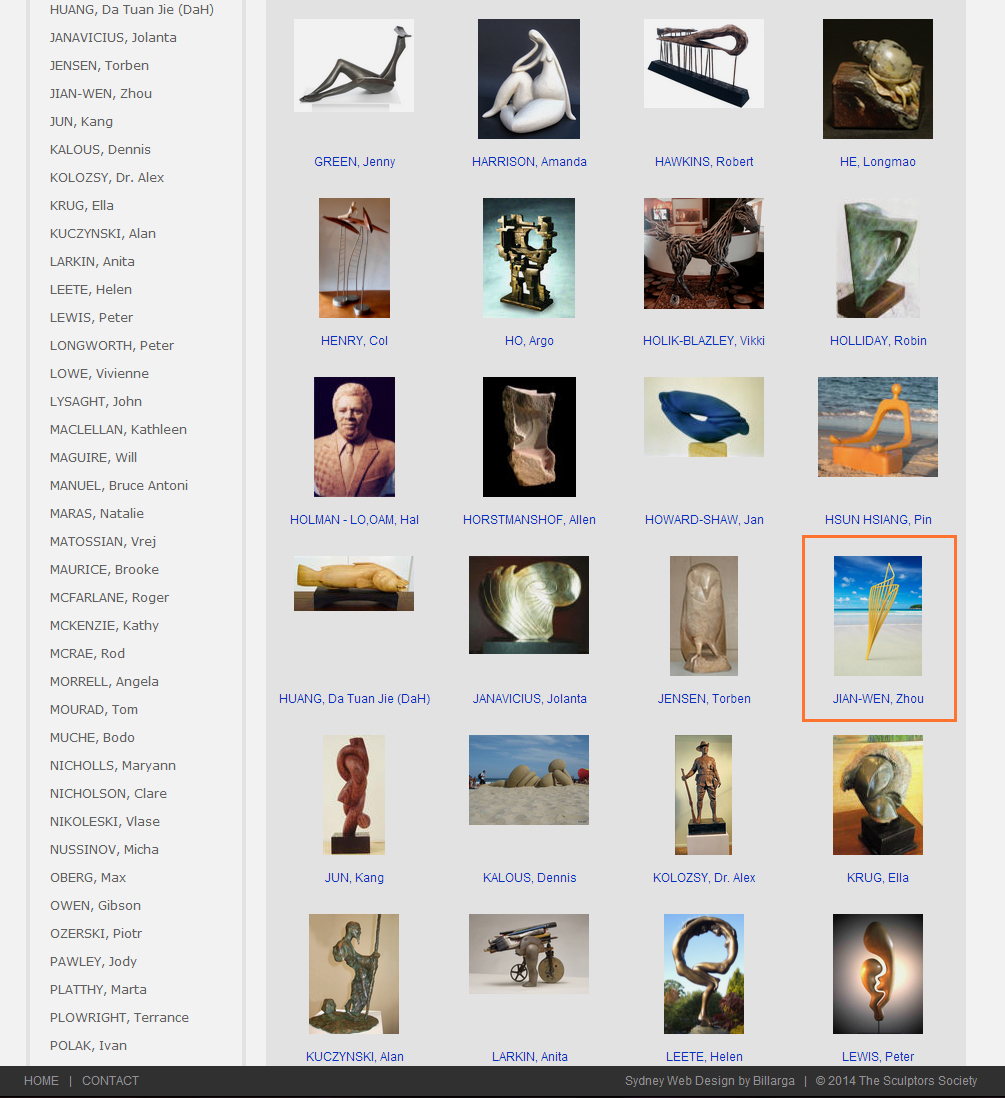 About the Sculptors Society:
The Sculptors Society was founded in 1951 and is the oldest sculpture society in New South Wales. The founding President of the Society was Dennis Winston with Lyndon Dadswell as Vice-President. Founding members also included Gerald Lewers, Paul Beadle, Bim Hilder, Frank Lamb, Robert Klippel, Joe Mason, Owen Broughton and Anita Aarons. Later members included Clement Meadmore, Len and Kath Shillam, Oliffe Richmond, Douglas Annand, Bert Flugelman, Alan Ingham and Margo Lewers. The Society has over its lifetime provided a launching pad for the careers of many well-known and highly regarded sculptors, also including May Barrie, Diana Hunt, Anna Cohn, Errol Davis, Alan Somerville and many many others.