My Sculpture "Life and Natural Beauty" selected to participate in the forthcoming Sculpture at Scenic World 2014!
| | | |
| --- | --- | --- |
| | | |
EXHIBITION BRIEF
Now in its third year, Sculpture at Scenic World is delighted to invite artists to an open call for submissions
for Australia's only rainforest exhibition. Held between Thursday 24 April – Sunday 18 May 2014, this outdoor
exhibition will provide local, national and international artists an exciting opportunity to exhibit their works within the natural splendour of the World Heritage-listed Blue Mountains. Up to 40 works will be exhibited on the valley floor, and a walk along the elevated boardwalks will give visitors the opportunity to view world class sculptures in an unparalleled setting.
JURY Anthony Bond OAM, Richard Goodwin, Binghui Huangfu.
MANAGER Lizzy Marshall
List of exhibiting artists (34) Angus Adameitis, Kay Andonopoulos, Elianna Apostolides, Paul Begg, Bronwyn Berman, Chris Caines & James Hurley, Ana Carter, Simon Alexander Cook, Culkin + Geyer (James and Beata), Jayanto Damanik, Gordon Dogswood, Roger Foley-fogg, Todd Fuller, Linda Galbraith, Nigel Harrison, Hobart Hughes, Adam James k, Zhou Jian-wen, Daniel Kojta, Michael Mandelc, Ted Nettle, Darragh O'Callaghan, Kirsteen Pieterse, Sandra Pitkin, Louis Pratt, Deborah Redwood, Tobias Richardson, Morgan Shimeld, Jacqueline Spedding, David Sudmalis, Marcus Tatton, Henryk Topolnicki, Terrance Wright, Kayo Yokoyama.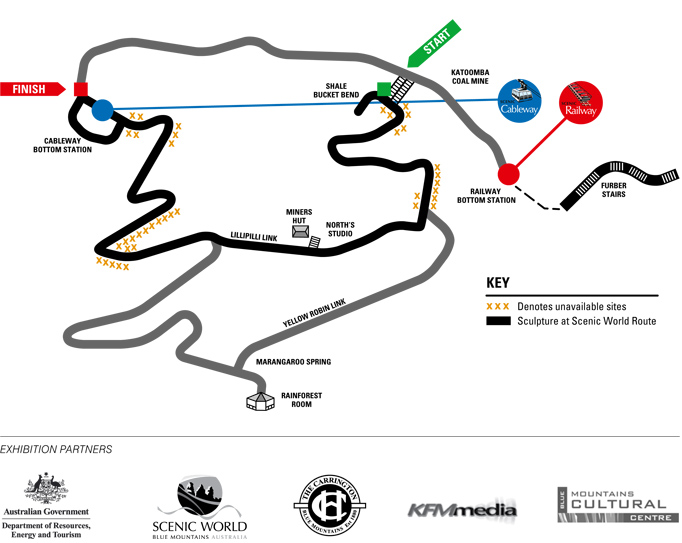 Work in progress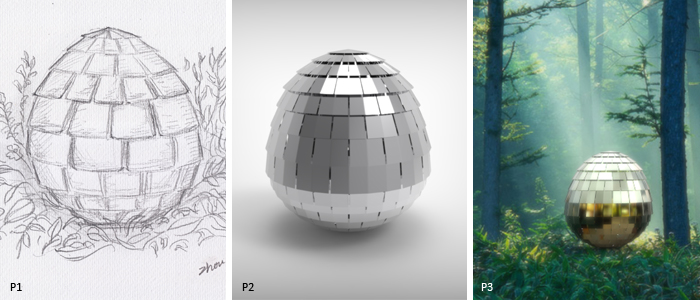 P1. Drawing
P2. 3D Rendering
P3. 3D Rendering(with environment)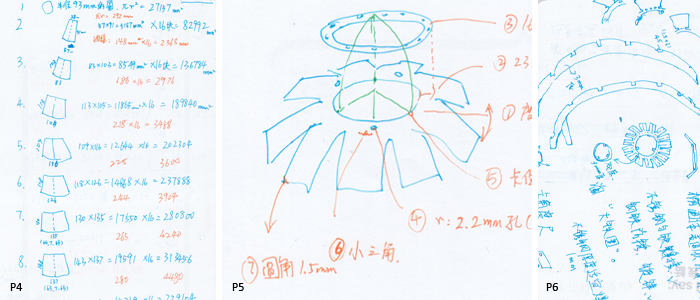 P4-6. Production of thinking
P7-9. Working drawings
P10. Stainless steel plate laser cutting
P11. Calculation and measurement
P12-13. Stainless steel plate fold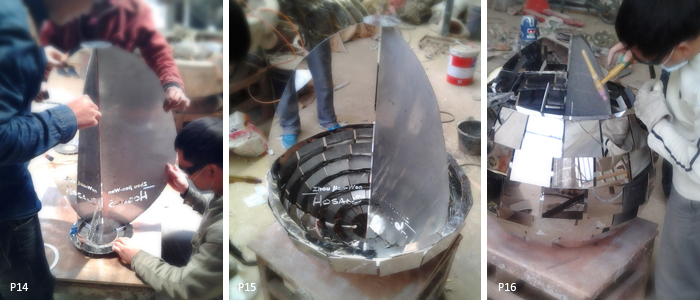 P14-16. Welding and assembling
P17. Welding and assembling
P18. Finish
P19. Packing